Philippine Airlines has abruptly cancelled its trips bound for Bacolod today, April 5, after the National Inter-Agency Task Force has issued a travel moratorium for flights coming from Manila and Cebu.
Earlier this morning, the Provincial Government requested the Civil Aviation Authority in the Philippines to allow entry of inbound flights from Manila and Cebu particularly Philippine Airlines PR 2131 Manila to Bacolod and Philippine Airlines PR 2287 Cebu to Bacolod but Capitol said that with the issuance of Resolution No. 108 by the IATF, CAAP can no longer allow said flights.
A passenger commenting on a Facebook post of the provincial government said that they were already inside the plane when they were asked to deplane.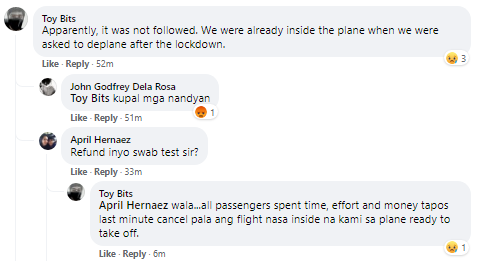 In a related update, Cebu Pacific confirmed that it was forced to cancel its flights between Manila, Cebu and Bacolod for April 6 & 8. It added that with travel moratorium issued by the IATF the airline will also suspend the acceptance of incoming passengers until April 10, 2021. This may result in additional flight cancellations, it stressed.
Negros News Online has reached out to Cebu Pacific to clarify if the imposition of the travel ban would also affect commercial flights from Bacolod, but has yet to receive an official response from the airline.
In its Resolution No. 108 signed last April 3, but was only publicly released this noon, the IATF has approved the request of Region 6 to temporarily suspend inbound travel from NCR, Bulacan, Cavite Laguna, Rizal, Cebu and Davao as endorsed by the Department of Interior and Local Government Western Visayas.
The request from the local governments in the region was brought about by the sudden spike of COVID-19 cases in the last 2 weeks which had put Bacolod and Iloilo as areas of special attention.