After drawing negative reactions on social media, the 12-hour power outage announced by the Central Negros Electric Cooperative that is slated tomorrow is now cancelled.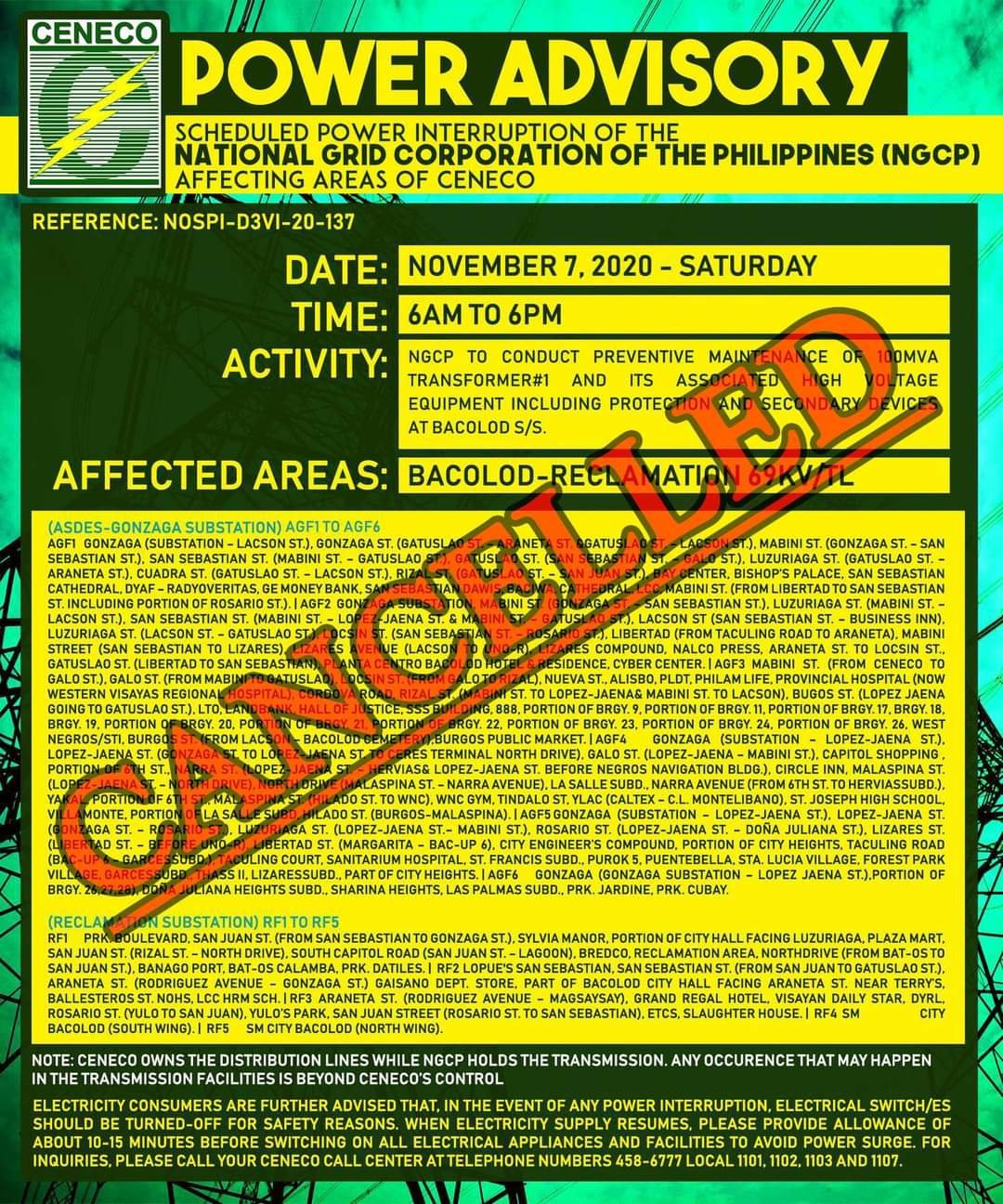 CENECO explained, however, that the reason for suspending the scheduled outage was due to the cancellation made by the National Grid Corporation of the Philippines (NGCP).
The half-day power outage will supposedly affect key areas in Bacolod and will severely impact work-from-home arrangements of most businesses.
In its letter to the electric cooperative that was received, today, NGCP said it cancels the shutdown of Bacolod-Reclamation 69kV Transmission Line (TL) due to an another activity.
NGCP said that due to the ongoing troubleshooting of Power Circuit Breaker #501CB04BCL at Bacolod Substation, wherein the non-availability of the mentioned breaker, the Bacolod-San Enrique 69kV TL will be impacted during the shutdown of Bacolod 100MVA Transmission #1 and Bacolod Reclamation 69kv TL.